A UK Premier League player has apologised for homophobic remarks which he made four years ago, saying he is not the same person now, is not in the least bit homophobic, and has asked for forgiveness for the remarks on twitter.
Andre Gray, a Burnley player, said he wanted to offer a "sincere and unreserved apology" for the tweets, which were posted four years ago, when "…I was a completely different person to the man I am now". He says he was at a very different point in his life back then, one that he has worked hard to move on from – partial statement below: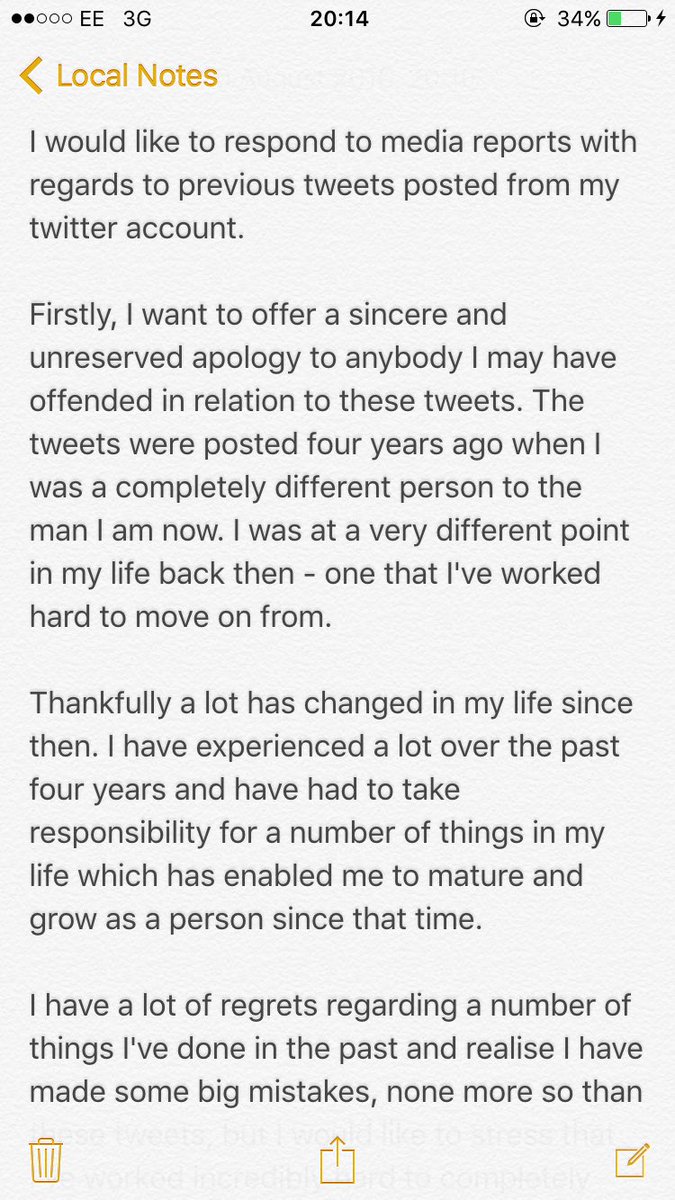 However, although some have praised Gray's turnaround:
@AndreGray7 fair play lad I judged you and I read your story you can only apologise and you have done xx
others on twitter have tweeted that they do not believe the apology is sincere, and believe it is a PR re-write:
@AndreGray7 You're only sorry you got caught. I bet Burnley's media team wrote that statement for you.
-MKB