Bobby works on Woolies' record counter. Ralph dreams of being a teacher. One kiss and they're hooked. But it's 1967, and their love is illegal. A National Octagon prizewinner, inspired by real accounts of queer life from 50 years ago.
THE LITTLE PINK BOOK OF MASCULINITY
After his sell-out run at The Manchester Fringe Festival, John is back on the prowl for gym buds and bro jobs… but no camp lads thanks, real men only. The Little Pink Book of Masculinity is a hilariously camp frolic, filled with a plethora of witticisms and astute observations on the pressure to conform to masculine stereotypes. Journey with John as he uncovers the pitfalls of the gay community, the desire for that much idealised insta-body, the treacherous path of dating apps, and just how toxic masculinity can really be.
Written and directed by John Best
How do you measure a man? Is it the way he walks, the way he talks? The critically-acclaimed queer artist, Gavin Roach, makes his Dublin debut with his one man show, The Measure of a Man. Told in Roach's trademark humorous, raw and deeply candid style, The Measure of a Man will stare into the heart of one man's sexual anxieties, and pull out the kinds of stories much LGBTI theatre shies away from — stories often shrouded in embarrassment or shame.
Written by Gavin Roach; Directed by Lauren Hopley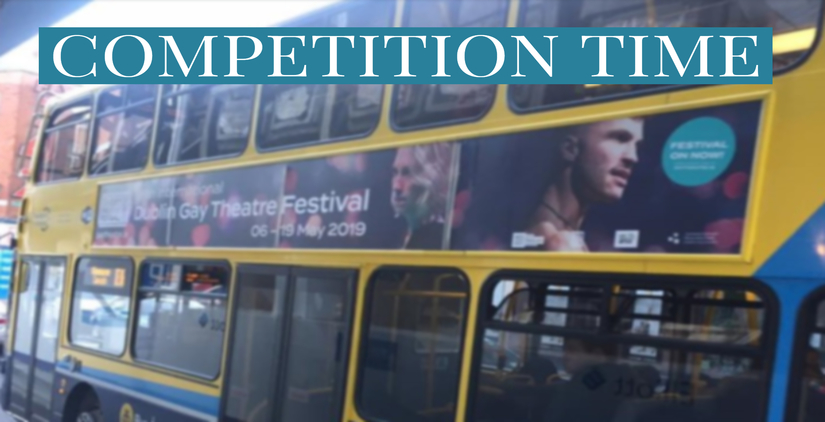 Have you spotted the gorgeous ads on a Dublin Bus yet?
*By posting a selfie on our social media, you give IDGTF 2019 the right to publish these photos.